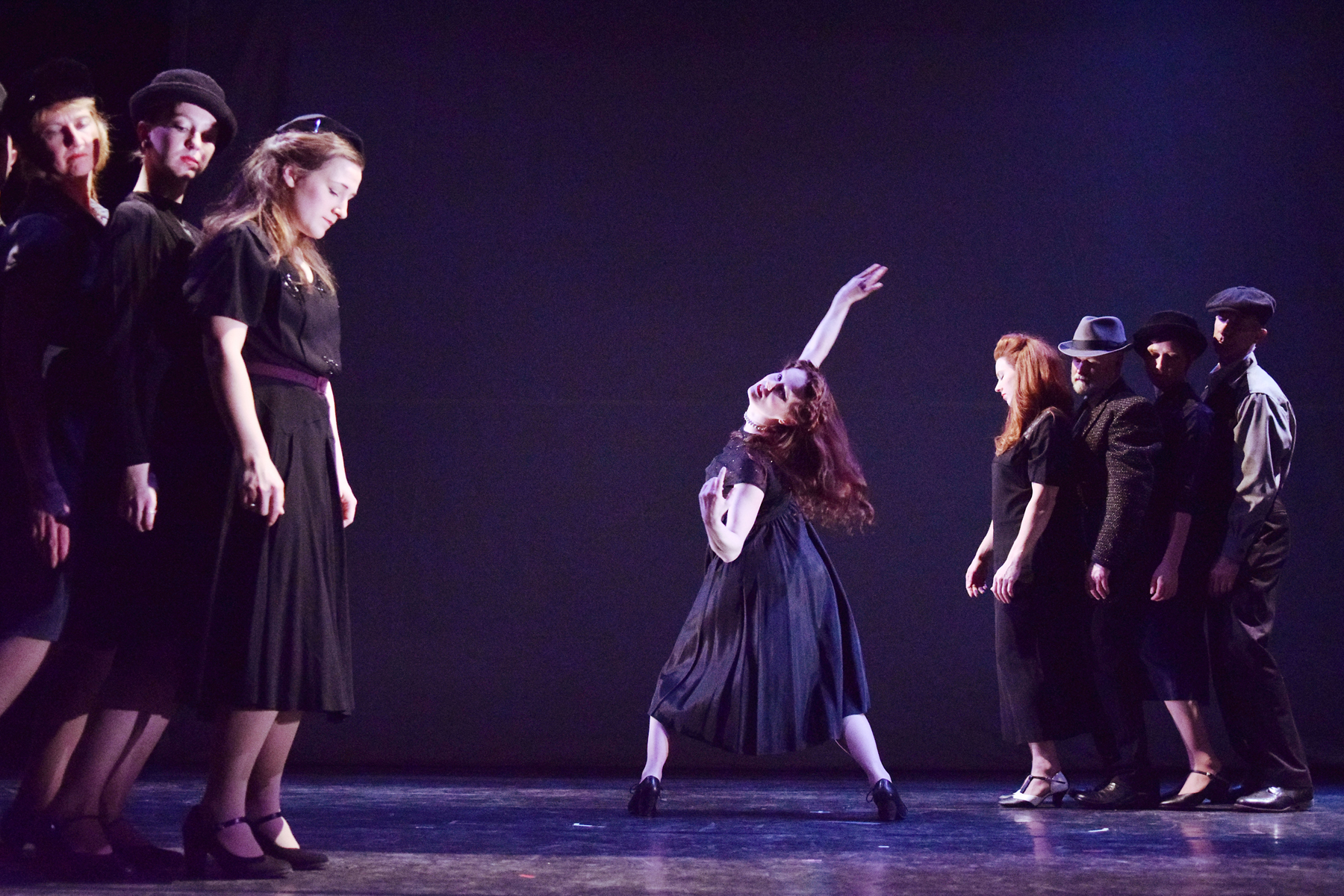 "Matinee" by Stuart Pimsler Dance & Theater
September 30, 2017 @ 7:30 pm

-

9:00 pm

|

$20 Adults, $18 Seniors, $10 Students
A female performer enters the theater, sitting amidst the audience. A film starts. Set in the 1940s, we watch as passengers board a train, separately waving goodbye to friends and lovers. They sit down next to each other and as the train gathers speed the film breaks. As the realities on stage and screen begin to blur, the characters in Matinee yearn to escape from their everyday lives with the hope of finding human connection and romance.
Like a narrative puzzle, each scene explores the complexities of relationships between these characters.
Matinee is a dance/theater/film adaptation of American avant-garde novelist Robert Coover's New Yorker short story created and co-directed by Artistic Co-Directors Stuart Pimsler and Suzanne Costello in collaboration with filmmaker Andrew Welken. Additional project collaborators include Karin Olson, Jenny Mueller, MaryBeth Gagner, and Jared LeClaire.

Purchase Tickets