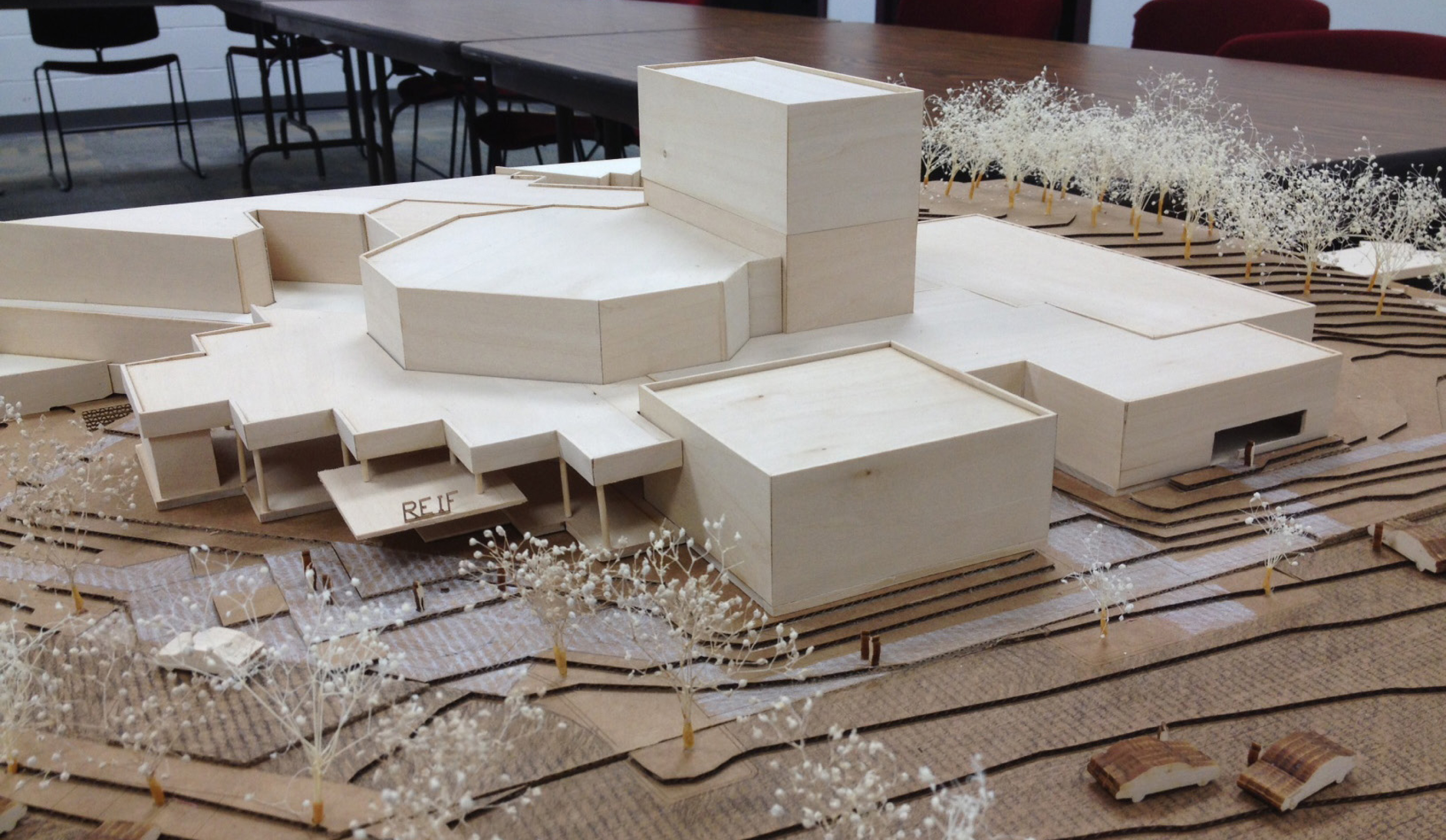 Maybe you've heard some whispers over the last two years about a Reif Renovation project. And we know you've been left wondering what's happening, what's the scope of this project and where's the money going to come from to pay for it.
The story started in earnest, like I said, a little over two years ago. The situation of inadequate restroom facilities finally came to a head and the board decided something had to be done. At first, we were looking at a Band-Aid fix. But then, as arts-minded people sometimes do, we got creative and visionary. We started talking about what an incredible resource the Reif has been for thirty years; and what kind of legacy we wanted to leave for the next three decades of patrons. Suddenly, a quick-fix to our inadequate restrooms was also no longer adequate.
Two VERY BUSY years, several design drafts and hours upon hours of time spent laboring over planning later, a core committee of supporters, architects, consultants and community partners have championed a plan that addresses our current and future needs for performing arts access in Grand Rapids, MN. The details of this project are simply wonderful, and though I can't wait to share more, they are not the subject of this post.
So, we developed a project aimed at renovating and expanding the facility to fulfill the needs of our next 30 years. Now, how are we going to pay for it!?! The Reif Center decided that state bonding would need to be a critical and substantial piece of the fundraising pie. It was a long road. Countless trips to the state capitol, meetings and presentations with state lawmakers, a lobbyist to make our case when we couldn't be present were just a portion of the effort that went into the process. The request was for $3.897 million towards a $8 million project. And I am happy to report that when the legislative session ended last week, the Reif Center's full proposal had made the cut! The governor's signature is still required before it passes into law (he has until May 30th to sign). We are optimistic, anxious and overwhelmed that the fruits of our labor may soon be blooming. It simply couldn't have been possible without the whole-hearted support of our local legislators, Tom Saxhaug and Tom Anzelc and lobbyist, Loren Solberg, who carried water at the capitol; the Core Committee who developed a sensational project; and the countless other project supporters and contributors. Three cheers on a job well-done.
In addition to the Reif Center's project, nine other large and small arts-related projects from all corners of the state made the bonding bill. This is truly a unique bonding package. Our friends at Minnesota Citizens for the Arts attribute the incredible success of so many arts projects to advocate, Rep. Alice Hausman, who chairs the House Bonding Committee. She, like many here at the Reif Center, is a true believer in the revitalizing power and economic impact that arts bring to their communities.
We are so proud to be operating, living and working in this wonderful state! Stay tuned for news on the governor's signature.
And in case you are interested, here's a list of the other arts-related projects that made the bonding bill:
| | |
| --- | --- |
| NorShor Theater, Duluth: | $6,950,000 |
| Palace Theater, St. Paul: | $5,000,000 |
| Grand Rapids Regional Performing Arts Center: | $3,897,000 |
| Minneapolis Parks Sculpture Garden: | $8,500,000 |
| Park Rapids Regional Arts Center: | $2,500,000 |
| Ordway Center for Performing Arts, St. Paul: | $4,000,000 |
| Chatfield Center for the Arts: | $5,352,000 |
| Hennepin Center for the Arts, Mpls: | $550,000 |
| Red Wing River Town Rennaisance: | $1,560,000 |