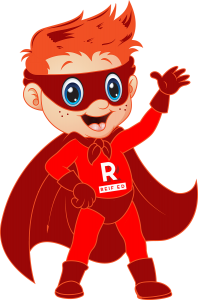 The Reif is not just about performances, although those are always outstanding. Being connected to the Grand Rapids High School is just the visual part of our educational emphasis.
Within the Reif Center is the Reif Dance studio, a premier dance program lead by professional dancers and guest artists. In addition, the Reif Arts Council Theatre Education Program introduces youth to theatre concepts and training which includes two public performances each year. The Reif Class Acts Series offers daytime theater to schools around the region and we work with our show artists to provide community outreach whenever possible. The Sing Play Learn program, a joint effort with the MacPhail Center For Music in Minneapolis, and ISD 318 Community Education introduces pre-kindergarten children to the world of music.
Education is about creativity, and stimulating the arts in northern Minnesota enriches us all.
Katie E. Smith, Education Director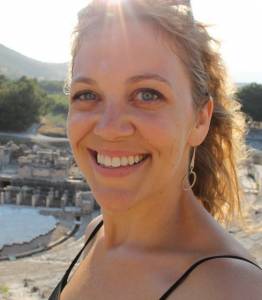 Katie E. Smith is a native of Grand Rapids with a love for working with children and a passion for the arts.  Katie has a Bachelor of Arts degree in theatre from the University of Minnesota, Duluth with a minor degree in dance.  She is a veteran director, performer and supporter of the Grand Rapids arts scene.  Local theatre goers will remember her from the stage, in such roles as Donna Sheridan (Mamma Mia), Marian Paroo, (Music Man), Delilah Strict (Zombie Prom), Velma Kelly (Chicago), and Ado Annie (Oklahoma).  She began choreographing in 1995 and has staged dances for dozens of musicals and dance shows.  Katie has worked as the Dance Director at the Reif Center a few times over the past eighteen years where she staged adaptations like Aladdin and The Wizard of Oz as well as her original stories including Sadie of the South Sea and Life is an Open Book.  She also co-founded the Grand Rapids Players Summer Children's Theatre Camp where she staged several of her original plays.  Katie spent two years in Houghton, Michigan where she was the Artistic Director of the Michigan Tech Dance Company and owned a private dance studio.  Most recently she started her own business, Young at Art, where she continued to nurture a love of theatre and dance in the youth of our community over the past two years.  Between her tenures of teaching, Katie has traveled and studied arts and culture around the world.  She lived in Maui for a time where she studied Hula. She lived in Colorado where she studied fencing and martial arts, in London where she earned her TEFL certification, and in Turkey where she taught English.  While she doesn't plan to stop learning new things, she is excited to share some of what she has learned so far, back home at the Reif Center.