Events Search and Views Navigation
July 2018
August 2018
The 2018 Greater MN Governor's Forum in Grand Rapids, Minn. is hosted by non-partisan regional broadcaster and NPR affiliate KAXE/KBXE.  The goal of the forum is to empower citizens to vote and engage in community by attending, listening or watching.
The Forum will be moderated by KAXE/KBXE political commentators of "Dig Deep" liberal Aaron Brown, conservative Chuck Marohn and Nonpartisan KAXE News and Public Affairs Director Heidi Holtan and and hosted by Lakeland Public TV News Director Dennis Weimann.
Tickets are FREE and required for the event. Maximum of FOUR tickets per order. You may use your confirmation email as your ticket at the door, no need to print.
Opportunities for audience participation through social media for audience members and those listening and watching live.
KAXE/KBXE will be broadcasting the Forum live on 91.7 KAXE – Grand Rapids and the Iron Range, 90.5 KBXE – Bagley and Bemidji, 89.9 Brainerd Lakes Area, 103.9 Ely and online at KAXE.org.
Live broadcast also available on Lakeland Public Television.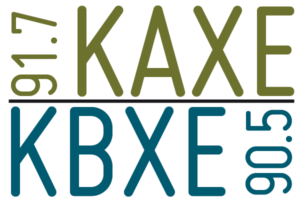 Click here for complete details

Purchase Tickets
September 2018
+ Export Events