Events Search and Views Navigation
May 2020
June 2020
July 2020
Outdoors (covered) under the Jerry and Shirley Miner Family Multi-Use Pavilion at the IRA Civic Center 
Doors open at 5 p.m. with music by Torn and Frayed
Grab a BEER and SOCIALIZE (you'll probably need both by then)
The Christopher David Hanson Band – 6:30 p.m.

BlackHawk 8 p.m.
Buy tickets before the end of April and a portion of sales will go to those affected locally by the Corona Virus COVID-19.
Original ticket holders should hold on to their tickets and they will be honored on the new date.
Featuring Ice Cold Beer!
For more than 20 years, BlackHawk has shared a unique sense of harmony with their voices, their songs and their fans. It's a harmony that has sold over 7 million albums, scored some of the most distinctive country radio hits of the '90s, and still draws tens of thousands of fans to their electrifying live performances. Today BlackHawk continues to honor its past as it forges its future, and does it all with a commitment that takes their music – and the harmony – to a whole new level.
BlackHawk's 1993 self-titled Arista debut album launched with the smash single "Goodbye Says It All", followed by the Top 5 hits "Every Once in a While", "I Sure Can Smell the Rain", "Down in Flames" and "That's Just About Right". The album soon certified Double-Platinum, and the band received an ACM nomination as Best New Vocal Group Of The Year. BlackHawk followed up with the hit albums Strong Enough, Love & Gravity and Sky's The Limit, which collectively featured such hits as "I'm Not Strong Enough To Say No", "Like There Ain't No Yesterday", "Big Guitar", "Almost A Memory Now", "There You Have It" and "Postmarked Birmingham". It was an unprecedented run of hits for a band that never quite fit the standard country mold. "Getting a BlackHawk record on the radio was often a tough sell," explains Henry, "for the same reason country radio rejected bands like The Mavericks, The Dixie Chicks and Alison Krauss. But we were committed to smart, strong songs whether they fit the format or not. And the fans responded."
For the fans, for the music and for the brotherhood of Henry and Dave, harmony remains a powerful force. BlackHawk continues to record new music – including their well-received 2015 Brothers Of The Southland album, a forthcoming Christmas record and an acoustic greatest hits album – and deliver stellar live shows, backed by an all-star band of veteran country and southern rock players. "BlackHawk has a 20-year history of a certain kind of song craft as well as a quality of performance," Henry says with pride. "People have always come to our shows expecting a concert that is emotionally and musically engaging, and the band still sounds even better than the records, night after night, show after show. When we take the stage, we work as hard as we ever have. We owe it the music, we owe it to ourselves, and Van, and we owe it to the fans. Now more than ever, that's the true legacy of BlackHawk."
The Christopher David Hanson Band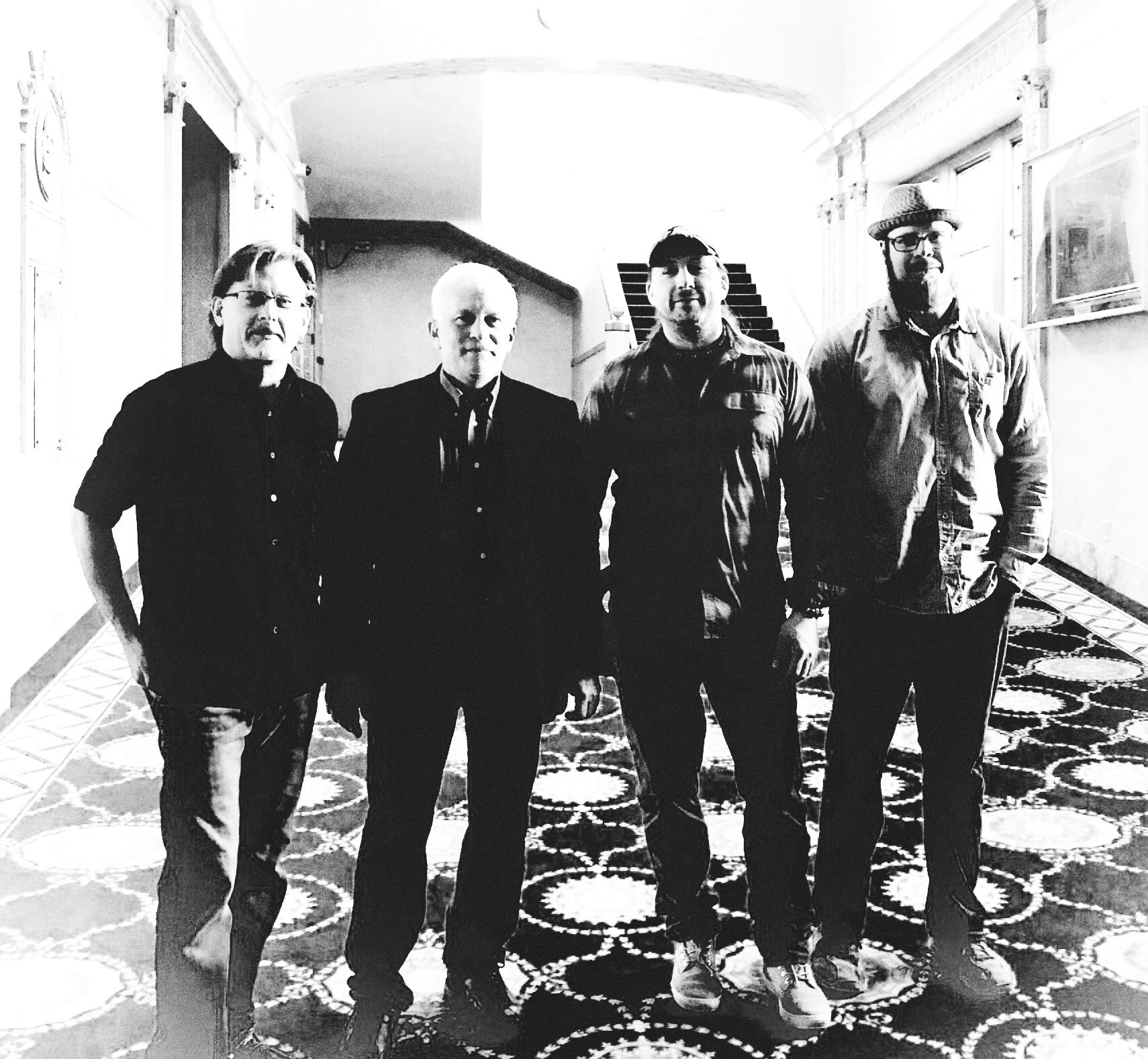 Strong rhythms, great hooks, and catchy tunes pretty much sum up this Northern Minnesota Group, The Christopher David Hanson Band is known for shows that bring out the dancers, fellow musicians, and story song lovers. The first inceptions of CDHB started way back in 2008 out of Minneapolis and reformed again on the Iron Range of Northern Minnesota in 2013. The line up has changed over time but the music and showmanship have remained strong. The band has a long list of notable accomplishments including 5 songs placed in Motion Pictures, numerous TV specials about the band, and host of opening slots with some of nations top groups including; Gin Blossoms, Black Oak Arkansas, Live, Kid Rock's Shannon Curfman, Cory Chisel, Sister Hazel, and more. Christopher David Hanson is also a Nashville recording artist that has worked with many members of Wynonna Judd's band, and  Carrie Underwood's group.
The Band has released 4 studio albums available nationwide on every major online platform including; Itunes, Amazon, Google Play, CDBaby, and Spotify. With their own Pandora station, you can hear them anytime, on any device, as easily as searching their name on your phone.
Find them on facebook and visit their website for show details and scheduled events: christopherdavidhanson.com 

Click here for complete details

Purchase Tickets
August 2020
September 2020
October 2020
+ Export Events