The Theater Education Program was developed to expand theater opportunities for participants grade 3 through adults. Through workshops, community members can engage in activities designed to expand their knowledge of the many different aspects of theater.  Most workshops culminate in a public performance at The Reif. Training components are embedded into the rehearsal process for each production, and more workshops are being designed and developed as the Theater Education Program moves forward.
The program is a collaboration of The Reif and the Grand Rapids Players.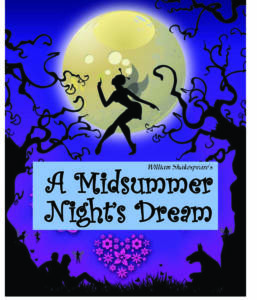 The next program is A Midsummer's Night Dream. Training begins Monday, September 17, 2018. Public performance on the Wilcox Theater stage at The Reif Nov 16-18.
A cleverly compressed version of Shakespeare's classic comedy, this adaption preserved the original poetry while simplifying the language and adding practical stage directions. The play is framed by the Dreamer, a modern student frustrated in her attempts to memorize (and make sense of) a Midsummer monologue. As she begins to nod off, the Dreamer is visited by Puck, an impish fairy who sweeps the sleeping girl into the play itself. A world of mischief, magic and love.
This production is a Playscripts, Inc. version adapted for middle-school and high school students, written by Claudia Haas. Haas has devoted over twenty years to writing plays for youth and young performers. Her youth plays have seen more than 900 productions in every state in the U.S. as well as on five continents. Ms. Haas lives in White Bear Lake, Minnesota with a family that remains forgiving during deadlines.
Stay connected with us on Facebook to get updated information @ReifCenter. 
Our most recent production:  Disney's "The Lion King, Jr."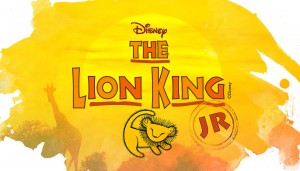 The theater education program for The Lion King, Jr. began in January. Read our blog post about the training. The cast of 55 youth performed for sold out crowds March 16-18.
Meet the Instructor
Jim Cagle, a life-long resident of Grand Rapids, currently owns and manages A-1 Driver's Training. His true passion, however, lies with the performing arts. Jim has a Bachelor of Arts from St. John's University for Theater/Speech Education, a Master of Science from Capella University for Instructional Design, and a Doctorate from Capella University for Education. Jim's Master's project was the development of a workbook for a traveling youth theater program. He has previously taught introductory theater classes at Mesabi Range Community & Technical College. His professional acting experience includes both stage and film credits. Jim has been a part of many local theater productions both as director and as an actor, most notably Best Christmas Pageant Ever (director), A Christmas Carol (director), Two By Two (director), Beauty and the Beast (The Beast), Dracula (Dracula), Ten Little Indians (Capt. Lumbard), Annie (Rooster), Chicago (Billy Flynn), and The Music Man (Harold Hill).